The website builder requires minimal setup and can be accessed with a live domain and active web hosting account. Add the domain via FTP within the website builder (or via a third-party FTP client). Publish your new website (or changes to your existing) website clicking the "Site PUBLISH" button at the top of the website builder editor. It's that simple!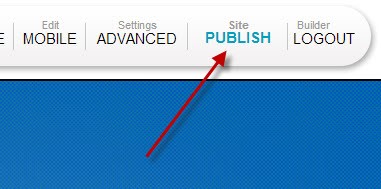 If this is the first time you've published your website, and you have not previously linked your domain, clicking the "Site PUBLISH" button will yield a popup window directing you to the "Member Login Section".
Once inside the Member Login Section you will be provided an opportunity to select the link: 'Add Domain', and submit your FTP information. Note that you must have an FTP account previously set-up to publish your website. follow this link to create an FTP Account in cPanel.
Enter your FTP login information. In the "Host Address" field enter your domain name. In the username and password fields enter your FTP username and password.
If you don't know or remember your FTP username and password you can get it from the GPD Host dashboard "Websites & Domains" area. Choose the "FTP Access" option and recover or reset the information. If you reset the username and password information in the dashboard you will have to reset it in the Website Builder platform to publish.
Leave the ftp with TLS/SSL option unchecked.
Click the Verify Connection button. This is required you can't select a publish directory in the next step if you don't click this.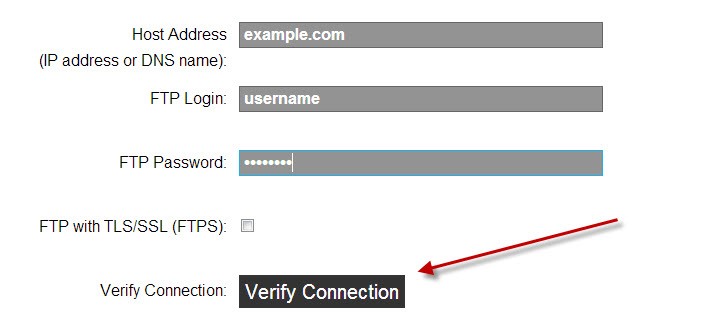 5
Provided the FTP login information was correct you should see connection verified successfully.
Select public_html in the publish directory drop down menu. Then type your domain name into the domain name URL box.
Click submit.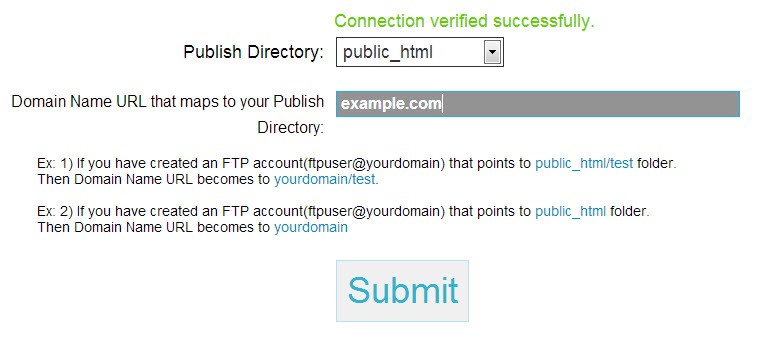 6
You should get a message at the top telling you it was successfully updated. click the x to close the popup window.
7
Click edit.
8
Now that the domain is setup click publish again. This is all you'll need to do from this point forward.
9
It'll take a little time to publish the site then you'll see the completed message and you can click the link to view the site.